Full Line of CNC Horizontal Machining Centers
Rigid and Precise
Our Kent CNC Horizontal Machining Centers are constructed with rigid structural parts combined with a "V" shaped rib reinforcement that ensures stability. Our machines will assist you in becoming more diverse and flexible by dramatically decreasing your lead-times while reducing production costs. Our HMC's cut down operating costs by decreasing the amount of damaged parts produced, increasing repeatability and by accomplishing the most precise cuts with the assistance of rapid tool change out.
Programmed with advanced finite element analysis software technology, Kent CNC Horizontal Machining Centers are designed to meet your highest demands, whether it's manufacturing high-quality cast iron or automating your production, setting you apart from the competition. With our CNC machines, any demand is attainable; our machines utilize less resources and raw materials and are extremely energy efficient. You can program your HMC to run long periods of time, including overnight and weekends, without risks of downtime, machine malfunction or part change out, making our machines the most self-sufficient in the market.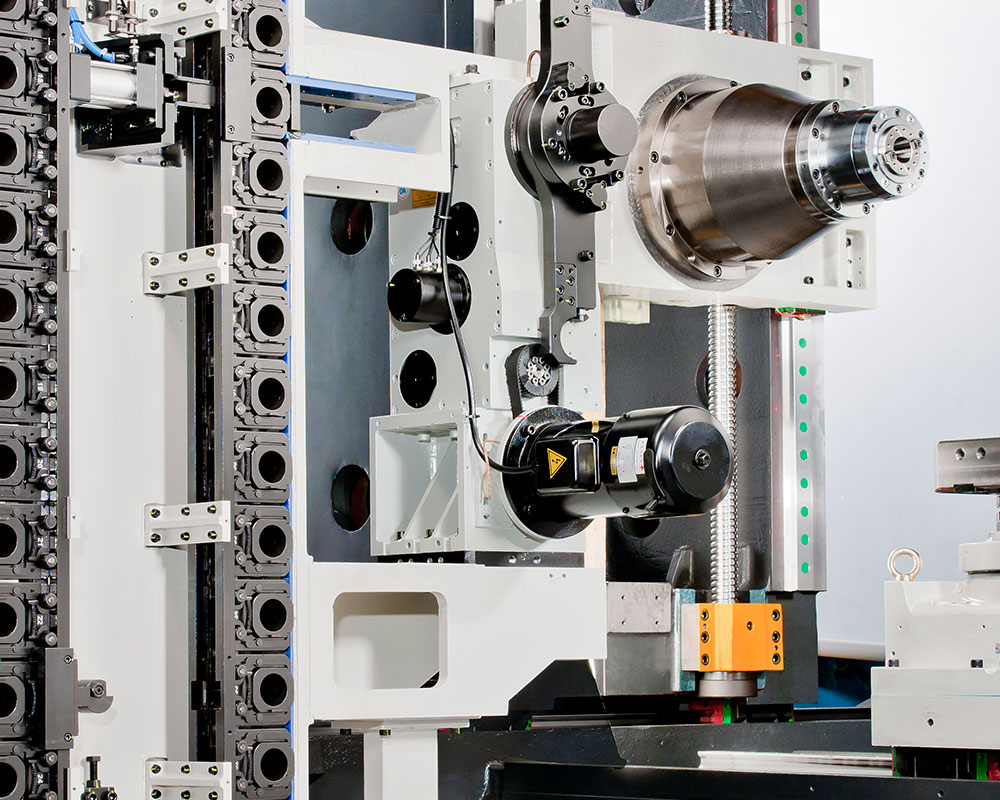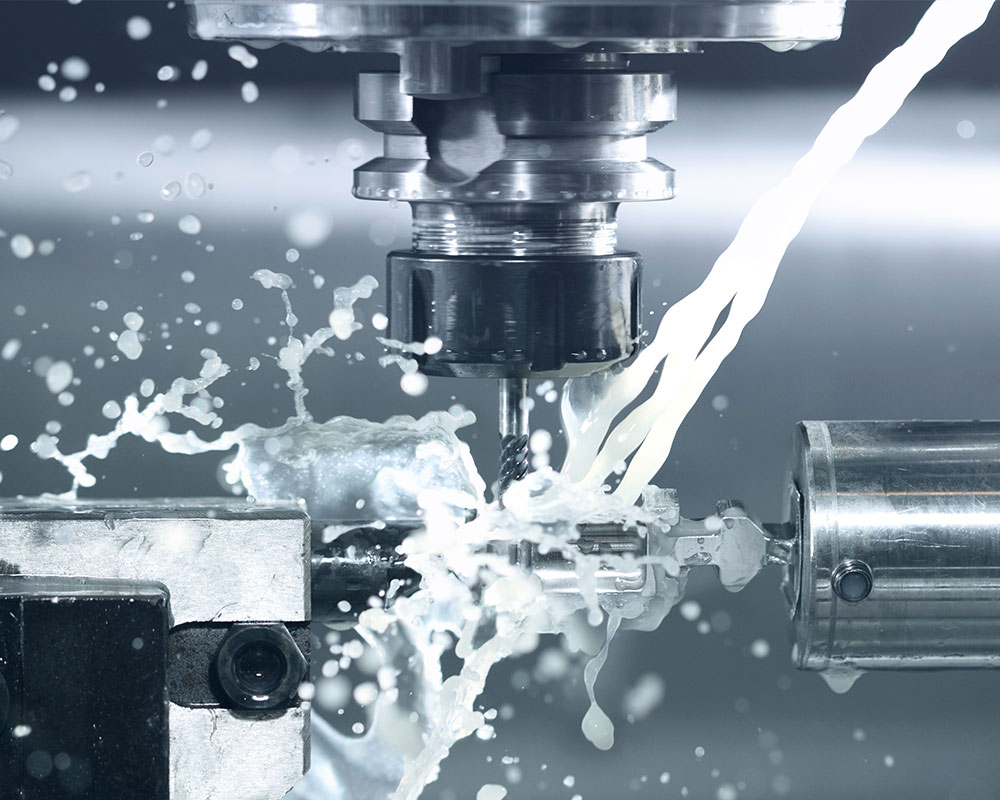 High Precision and Longevity
These HMC's provide uninterrupted processes for fluid precision and faster production. In a single set-up, our multiple axis CNC machining centers combine all axes simultaneously to produce everything from extremely complicated geometries to simple, basic shapes. These machines are also equipped with an extra chip flushing system with 30 spouts and 3 flushing areas to increase flushing up to 33% faster.
The CNC rotary table and direct fit spindle motor assist the machine operator to position parts exactly to their desired specs. The machine's linear guideway uses multiple axes to provide higher precision manufacturing while increasing longevity of the machine's service life. Don't wait any longer, invest in a Kent CNC Horizontal Machining Center that will give you the competitive advantage you desire today.