Full Line of CNC Vertical Turning Centers
Vertical Turning Advantage
Kent CNC offers a compact and a heavy duty line of vertical turning centers. Vertical turning centers or vertical turning lathes let gravity reinforce the workpiece's stability. The weight of the workpiece goes straight down into the machine's foundation to minimize inaccuracies. The vertical turning orientation reduces clamping force needed for workpiece holding. This also allows for greater workpiece weight capacity. In addition, vertical turning lathes typically have smaller footprints than their horizontal turning center counterparts.
Solutions to Your Vertical Turning Needs
A full range of vertical turning lathes from the small KVT-55E to 100E compact vertical turning center series is geared for the auto industry and the larger sizes are targeted for the windmill and power industries. The Kent CNC product line covers the 8", 10", 12", 15", 20" and 24" vertical chucker turning applications.These machines are available with BMT style or CAT live tool options. All machines use Class C2 rotary motion components so that every machine can meet the demands of the most challenging hard turning applications.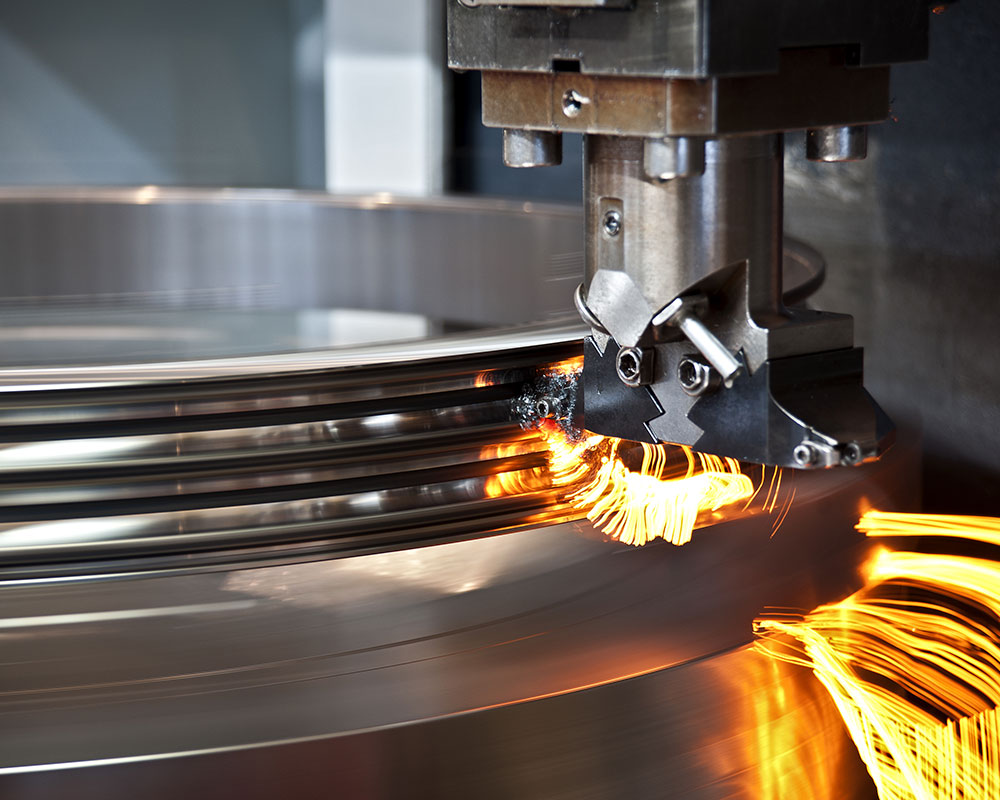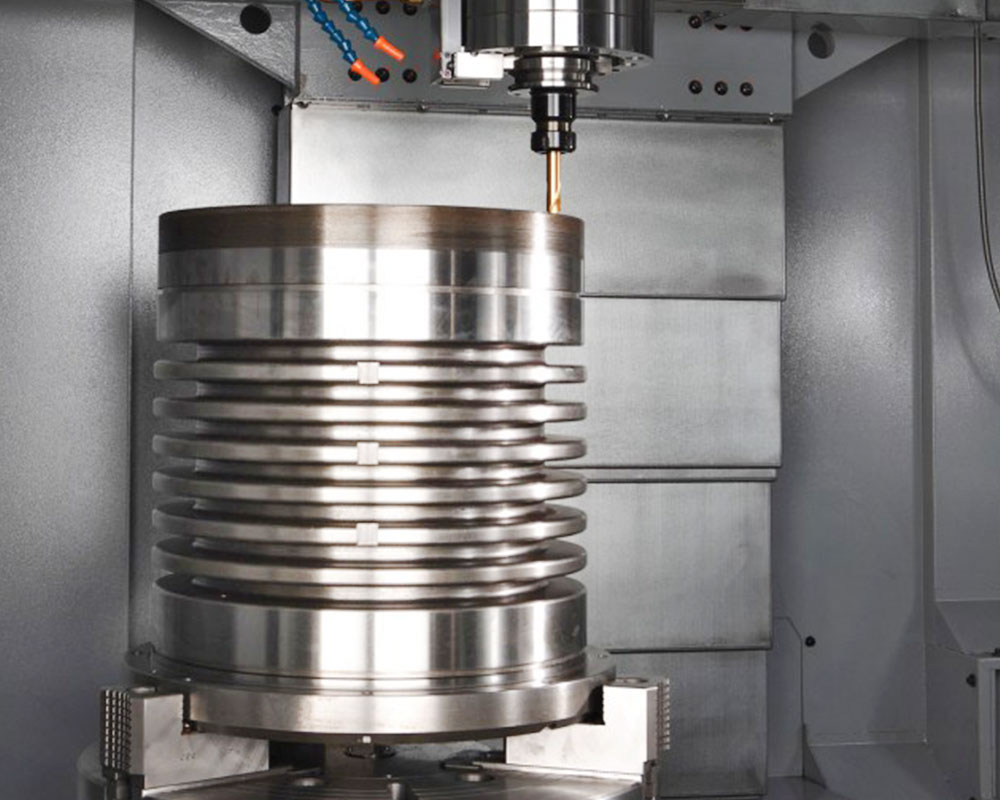 Heavy Duty Reliability
The rigid machine design also offers a heavy duty linear guide design for X and Z-axes that allow long-term performance and maintainability. Kent CNC vertical turning centers are ideal for heavy-duty cutting of large and heavy workpieces. Our Kent CNC Heavy Duty Vertical Turning Center Series are designed with a rotating table to support large workpieces in conjunction with a bridge-type construction for the X-axis. This combo allows for improved cycle times and overall efficiency. Some models offer options for live spindle, live tooling and a C-axis for more complex workpieces.