Full Line of CNC Vertical Machining Centers
Increased Profitability
Increase your profitability with Kent CNC's Vertical Machining Centers—long-lasting units that deliver a precision-grade finish at high speeds. Our Vertical Machining Center product portfolio offers a wide selection of powerful, rigid machines including compact models, standard #40 and # 50 taper models, models with traveling column or double column designs, and compact 5-axis machining centers with rotary table style or trunnion style designs. With over 18,000 machine tools sold worldwide since 1979, CNC vertical milling centers being one of the biggest portions of it, Kent CNC VMCs are proven to increase productivity, delivering reliable and profitable performance.
Vertical Machining Center Experts
Finding out which vertical machining center is right for your business requires doing your homework first. You may want to ask yourself a few questions. What types of projects will you be working on? What are your production goals? What types of materials you will be cutting? What are your future plans?
Your VMC mill will need to have the right spindle speed, axis travel, rapids and table size to get the job done. What shop owners sometimes do is they miscalculate and "over-spec" their machines, spending a ton of money on a CNC vertical machining center that has much more capability than their projects will ever require. On the other hand, others cut themselves short by buying on the cheap and later regretting the fact that their needs require more or that their machine loses accuracy and repeatability. Both these scenarios affect profitability and defeat the purpose of your investment.
For simpler projects, a 3-axis vertical machining center will hold the workpiece to the table and cut 3-dimensionally on one side. With a 4 or 5-axis rotary, the workpiece can be rotated for machining on a different side or angle and will not require a new set up which is commonly needed for turned parts. Learn more about the KVR Series VMC with optional rotary table add-on.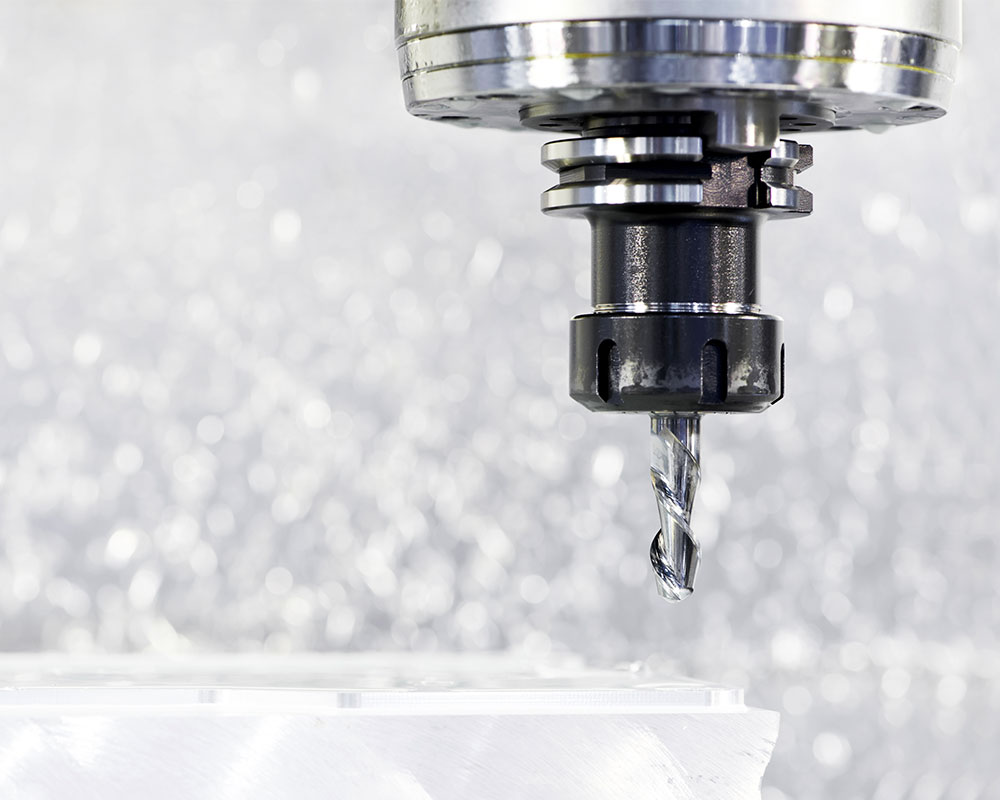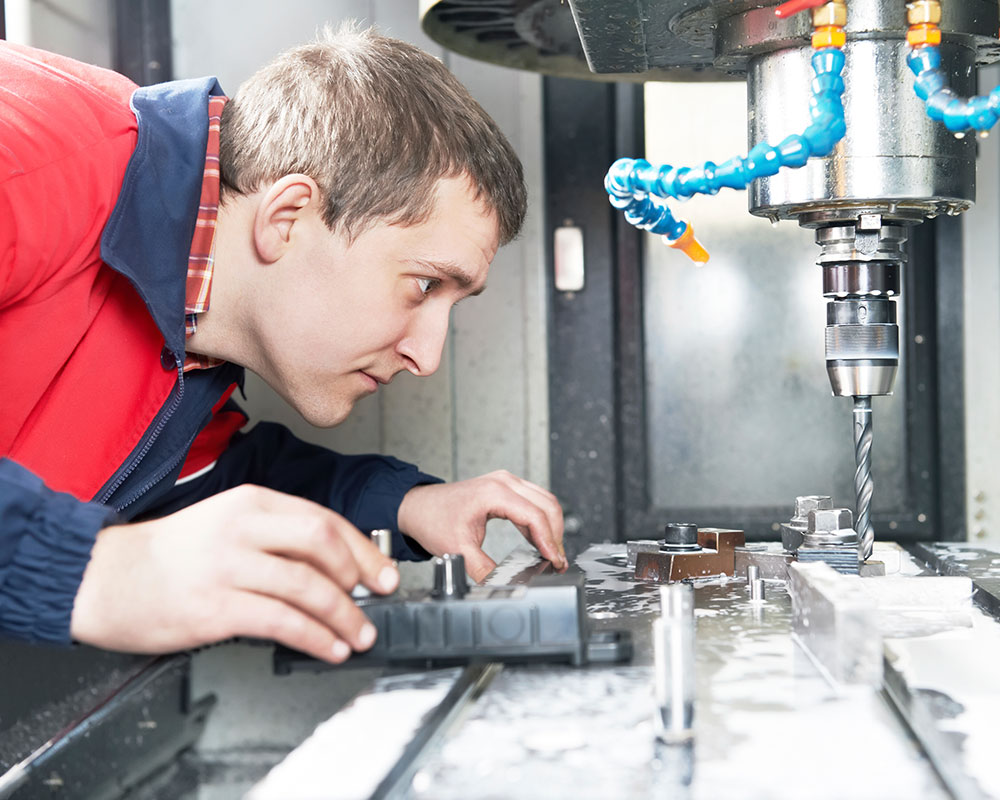 All-Around Versatility
With higher RPMs and faster feed rates, Kent CNC's Vertical Machining Centers offer versatile CNC milling solutions that help our customers complete their projects faster and be more profitable. Units such as the KVR-2418 CNC Vertical Machining Center boast high-speed spindle and rapid traverse rates, making it a favorite among demanding job shops and in-house productions alike. Contact us to see how you can retain your competitive edge with CNC's Vertical Machining Center. Kent CNC offers 3-axis and 4-axis linear way, box way, traveling column and double column vertical machining centers. With having a distributor in nearly every state, you can find a local Kent CNC premium distributor who can assist you should you require any technical or service assistance.  To find your local Kent CNC dealer, contact our California sales office at +1-714-258-8526.