KVR Linear Way VMC Series
The Kent CNC Linear Way Vertical Machining Centers combine proven machine design with advance technology in control and manufacturing.  Our full line of C-frame and moving table design vertical machining centers are also equipped with various spindle and ATC configurations to match your workpiece requirements. Reliability and performance make this series a favorite among demanding CNC milling job shops and in-house productions alike.
The Linear Guide Way Advantage
Linear Way VMCs come with large working capacity options of up to 39.4" x 19.7" x 20.5" travels and 43" x 20" table area. The heavy cutting spindle and rigid machine structure enable higher vertical machining efficiency with better finish and longer tool life – resulting in greater productivity and profitability all around. We offer both 3-axis and 4-axis variants of its linear way VMC line. With over 22,000 machine tools sold worldwide since 1979, Kent CNC Linear Way VMCs are proven to increase productivity, delivering reliable and profitable performance. For larger capacity requirements, please see our Box Way, Traveling Column and Double Column vertical machining centers.
Large working capacity of up to 39.4" x 19.7" x 20.5" travels and 43" x 20" table

Powerful 15HP servo spindle motor – 10,000 rpm with spindle chiller system

Heavy duty "Roller" type Linear guide ways outperform ball-type linear ways

4th Axis Ready pre-wired with cables and connectors for servo and air

Coolant wash-down and Air hose connections up front for operator convenience

High flow high capacity coolant system with built-in chip flush and chip auger conveyor

Automatic coolant tank oil skimmer with adjustable timer

Through spindle coolant ready-prep, with 1000 psi capable union and hoses

Certified Meehanite® FC-25 grade machine casting for superior dampening and stability

KVR-2418/A
KVR-3618/A
KVR-4020/A
X Axis Travel
24″
36″
40″
Y Axis Travel
18.1" (460)
20.5″
Z Axis Travel
18.9" (480)
19.7″
Spindle Nose to Table
3.9" ~ 22" (100 ~ 580)
4.72" ~ 24.41" (120 ~ 620)
4.72″ – 28.35″
Spindle Center to Column
19.6" (498)
22.1″
Table Dimension
30" x 18" (760 x 460)
39.37" x 18.11" (1000 x 460)
43.3″ x 20.5″
T-Slot
0.55"H7 x 4 x 3.94" (14H7 x 4 x 100)
0.7″H7 x 5 x 3.94″
Table Load at Full Rapid
660 lbs (300 kgs)
882 lbs (400 kgs)
1102 lbs
Tool Capacity
16 – Carousel / A: 24, (32), (40) – Dual Arm Type
Max Tool Diameter
3" (76)
Max Tool Weight
13.2 lbs (6 kgs)
Spindle Nose to Table
CAT40 (Opt. BT40, Big+)
Spindle RPM
10,000 RPM w/ chiller (12K, 15K optional)
Rapid Traverse
1417 ipm (36 m/min)
Cutting Feed
590 ipm (15 m/min)
Guide Ways
Linear (Roller Type)
Spindle Motor
10 / 15 HP (7.5 / 11.2 KW)
Drive Motor for X/Y/Z Axis
2.4 / 2.4 / 4 HP (1.8 / 1.8 / 3.0 KW)
4 / 4 / 4 HP (3.0 / 3.0 / 3.0 KW)
Net Weight
8,157 lbs (3,700 kgs)
8,819 lbs (4,000 kgs)
9,700 lbs (4,400 kgs)
Gross Weight
8,598 lbs (3,900 kgs)
9,259 lbs (4,200 kgs)
10,141 lbs (4,600 kgs)
Dimensions
95.3″ x 89″ x 94.5″ (2240 x 2350 x 2500)
120″ x 90″ x 94.5″ (3048 x 2286 x 2400)
100″ x 90″ x 98.4″ (2200 x 3100 x 2900)
Floor Space
93″ x 87″ x 96″ (2352 x 2198 x 2440)
132.2″ x 113.4″ x 96.1″ (3357 x 2880 x 2440)
132″ x 116″ x 106″ (3353 x 2945 x 2688)
CNC Control
Fanuc 0i-M (Opt. Heidenhein, Siemens, Mitsubishi or Fagor)
Standard Equipment
Carousel type A.T.C. (16 Tools)
Arm type A.T.C. (24 tools) – A Models
Spindle chiller
Rigid taping
Work light
Dual heat exchanger
Spindle air blast
Embedded Ethernet
Leveling bolts/pads
Remote jog handwheel (MPG)
3-color stack light
M30 auto power off
Color monitor
Spiral chip auger
Chip flush
Accessories
Up to 20,000 RPM Spindle
Chain type chip conveyor
Coolant through spindle
4th-axis rotary table
Transformer
360° curtain coolant
Tool setting probe
Our most popular VMC mill series, the KVR Compact VMC mills series combine years of experience and best practice manufacturing to deliver CNC vertical machining centers with high accuracy, quality and rigidity.
Fanuc CNC Control. All machines are equipped with Fanuc controls, motors, and drives, with rapids of 1417 IPM. The ball screws are all pre-tensioned and cooled to give X, Y, and Z-axis positioning accuracies of .0002 inch and repeatability of .0001 inch.
AICC high speed machining. Allows you to machine complex shapes more accurately at higher speeds.
Roller Linear Ways (On all 3-axes).Roller type linear guides are used for greater load capacity and longer life on the bearing surfaces.
High-speed Spindle Standard.10,000 RPM Spindle with Chiller Higher RPMs and faster feed rates offer versatile solutions to our customers, which helps them complete their projects faster and become more profitable. The spindle chiller will extend the life of the spindle and ensures accuracy, increases the machine's capacity and reduces maintenance costs.
15 HP Peak Servo Spindle Motor.Our 15 HP, Fanuc Direct Drive Spindle and Motor Mount is chilled and is standard at 10K RPM with 12K and 15K options. Six guide blocks are used on the Z-axis to increase stability. The control is 4/5-axis capable. A 24-station side mount tool changer is standard on most machines. This gives fast 1.5-second tool changes to reduce production times.
4-Axis Ready. With the ability to operate on different types of material, this allows spindle access to a workpiece from various angles. Ask us about our rotary table options to add another axis into your 4-axis vertical machining center.
Six Linear Blocks on Z-Axis. There are 6-linear blocks that give more support while eliminating vibration and provides more stability when taking deep cuts.
Chip Flush and Oil Skimmer. Chip evacuation from the frame of the machine by water jets into a chip tray keeps the area free of debris. Having oil-free coolant can also extend its usefulness and effectiveness, reducing the expense on maintenance and coolant replacement. Removing floating surface oils while aerating and refreshing coolant will extend tool life as well.
Chip Auger. Automated chip removal increases your productivity with solutions that safely remove the waste and debris from your operations.
Proven Kent USA Service & Support for Almost 40 years. With over 18,000 machines sold in almost 40 years, we support our clients every step of the way. At Kent USA, we have highly experienced sales engineers who analyze and help you determine which machine is best for your application. In addition, we have a team of machine systems engineers and technicians to help you set up your machine. Most importantly, we have the right personnel who are equipped with the tools to help you keep your machines running.
We take pride in having the highest standards for our top-notch service. Your needs and concerns are very important to us, and we will do everything we can to meet them and resolve any issues to your satisfaction.
Our service department has experienced, skilled technicians who will answer your technical questions and in many cases, solve your problem effectively over the phone. For more complex jobs, it may be necessary to service your machine on-site. We can completely rebuild your spindle or whole machine, if necessary. We can apply hand-scraping methods to properly retrofit your new CNC controls. No problem is too big or too small. Call us and we'll help you arrive at the right solution. The solution that's right for you.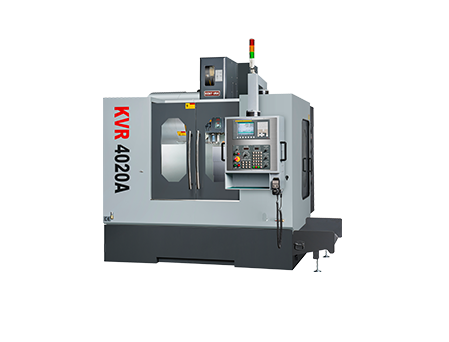 Our focus is to help our clients get their job done efficiently, productively and profitably. We collaborate with the best people and companies in the industry, working together with a common purpose and vision for excellence. We are successful when we help make our clients successful.
Experience KVR VMCs in Action. Schedule a demonstration with us at your nearest Kent CNC Distributor.